Shopping Cart
Your Cart is Empty
There was an error with PayPal
Click here to try again
Thank you for your business!
You should be receiving an order confirmation from Paypal shortly.
Exit Shopping Cart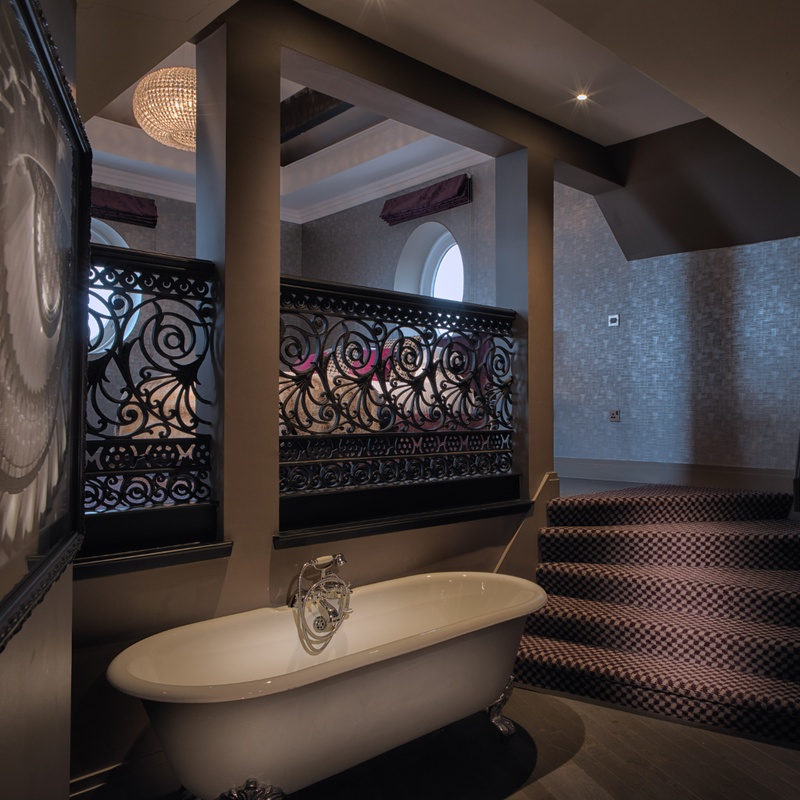 Never had I thought about blogging anything until now but an experience had at The Malmaison had me wanting to Blog all about it so Happy I was about a FANTASTIC Night.
Been a hard few weeks and needed a break so decided to book a short time away from it all and like I say so Glad i did, I will go on to share my experience the best I can....
Staff at Reception welcomed me with smiles on their faces remembering me for my turning up early the day before, we all shared in the amusement of this being quite funny (you can tell I do this often) Still unknown how I got wrong day.... was  quickly and effortlessly  booked in may have been made easier as everything was already paid online. Given simple to follow instructions on how to get to my room. My booking in was late in day and outside light was quite low after a few lightswitch presses and nothing come on I soon spotted the keycard slot on the wall. (A Sign may be nice "Insert KeyCard Here") I found it how many may have got on the phone? Pulling the RED CHORD in Bathroom what was I thinking? what could have it been? If was a test Hotel passed with flying colours as soon had a voice on the end of the phone asking if all was ok and how to reset alarm which I had already done. Top of their game as this was early am when minds might be tiring after a long shift.
So moving on as gibbering now.. I sat in room and did a list of all parts of my visit,,,,,
Room - Immaculate in every way from nice clean room to solid framed beds housing nice firm matress and plenty of pillows adding on to that Dennis on the wall, well grew up reading the Beano so loved this little touch. Attention to detail even paid to the curtains as they I liked. The En Suite was Very Nice and larger than some livingrooms I've had all one could possibly need already there bar the bar of soap I really did want (dirty soap is a myth, cleans as used) I know some cringe at another person soap but you all touch that flusher we all touched. The BETTER THAN YOURS AT HOME was ACE!! that really made me LOL Won't give away just what that's on as I am sure not all get the joke. Plenty towels in suite and more on hand if needed.
I came across the Kettle and Mini bar by mistake as with only being one night with nothing to really put away seen no need looking in wardrobes until I got bored and needed a nose Iron and iron board had me wishing I brought some washing haha as my nice little unwind dindn't quite go as according to plan so most of the night I was awake.
Safe with a combination code I choose with simple instructions was very good, simple things that show someone thought these rooms out.
Amazingly quiet Hotel I felt I may have been disturbing people being awake having a cough or walking on the many creaky floorboards.
The What To Do In Angus Guide was great as spotted places in that I don't know of although the Room snacks if things that I knew may have bought some thigs in it like the family packs of crisps you get on the train or even a simple Mars, What are with all the random makes?glad I had own stuff with me as thought of one bite and rest in bin made me avoid as with the mini bar, I don't really drink but a simple bottle of something like Smirnof Ice would have been nice, quite funny a moment when I almost opened the £180 (SO Glad I checked Bar Menu to see just what it was) to some this may be like looking at coke but I have had less than a tea cup of alcohol this year so don't really know what's what.
So much impressed I was only just relised how long this was getting so will simplify now...
Would I go back YES half plannig it now but I want to do a Top 10, from looking at the Apex have already ruled out as to be quite honest no room had the "PULL" The Mal had on me does.... Can't think of the name but the one with the bath at foot of the stairs is next visit
The Hotel didn't really matter though could have been a fly filled pit but sitting on your bed looking at The Discovery or glance other way and see the bridge looking straight on V&A Progress for me made this visit..... would I go back didn't want to leave and considered is a year cheaper than rent haha.
Verdict out of 10 it easily gets 5 but only due to nothing to compare yet and plan a league so positions will change. Next Hotel not quite sure yet. will keep all posted.
BRILLIANT HOTEL!!!!! Don't look at price as seriously people just book and go as to me what I paid was CHEAP and I never really had anything that is on offer. A serious moan too so believe me if a tap was awkward I would have said but a simple touch like LED bulbs in bedside lamps impressed.. of those who don't know, they never get Hot and I found them cold with that accidental brush that may have normally burned.
Malmaison..... Expect me!!
Mr A Brown room 203 18-19 Aug 2017
/